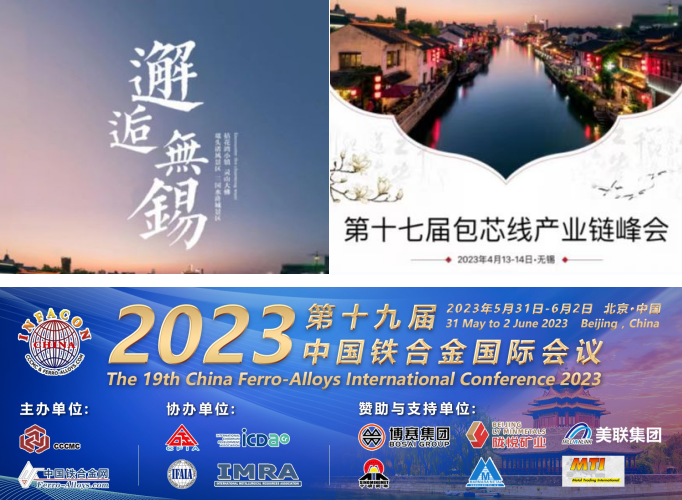 China's steel industry is expected to remain stable in 2023, with demand likely to improve as the world's second-largest economy is on track for steady recovery this year, said an industry expert.
"China's economic activity will likely expand at a faster pace with the government's redoubled efforts on stabilizing growth, which will support demand for steel in various fields such as infrastructure, manufacturing and energy sectors," said Zhang Longqiang, president of the China Metallurgical Information and Standardization Institute.
Meanwhile, Zhang said it will take some time for the real estate sector to fully recover from the previous downturn, which to some extent may be a drag on overall steel demand.
Despite the warnings of global challenges and uncertainties from high inflation, geopolitical tensions and a cloudy global economic outlook, Zhang said global steel supply and demand will continue to remain generally stable this year.
"Economic growth rates among emerging market countries are expected to be significantly higher than those of developed economies, which will serve as the main steel-consuming regions to promote the recovery of global steel demand," he added.
The National Bureau of Statistics said China's crude steel output fell for the second year in a row in 2022, down 1.7 percent year-on-year to 1.02 billion metric tons last year. Apparent consumption of crude steel decreased 3.4 percent year-on-year to 960 million tons in 2022, said the China Iron and Steel Association.
Zhang said the decline in China's steel consumption in 2022 is mainly due to the poor performance of various indicators in the real estate sector, which accounts for about one-third of the nation's steel demand.
Citing an array of favorable policies from both the central and local governments, he said the country is sending positive signals that China aims to strongly boost market confidence and promote the steady and healthy development of the property market.
"This year will be a crucial period for the implementation of government policies (for stabilizing the) property market. And policies on ensuring timely deliveries of presold homes will drive improvements in (presold projects') construction and completion, bringing some incremental demand for steel in the real estate sector," he added.
Looking into 2023, Zhang said infrastructure spending will become a key driving force in stabilizing growth, while the growth of infrastructure investment may slow in 2023 due to a high comparison base the previous year.
Meanwhile, he said China's manufacturing sector will see an overall improvement and steady pickup in 2023 amid a series of stimulus policies for manufacturing investment, energy transformation and steady growth.
"Steel demand in industries such as machinery and energy will remain stable, while demand for steel in areas including home appliances, automobiles and ships will show a return to recovery," Zhang said.
According to the annual Government Work Report released during the recently concluded two sessions, China will integrate the implementation of its strategy to expand domestic demand with efforts to deepen supply-side structural reforms.
In December, the Communist Party of China Central Committee and the State Council jointly released a document implementing the strategy of increasing domestic demand from 2022-35.
Citing the key measures mapped out by the document, Zhang said the country has pledged efforts to speed up infrastructure construction, which will help increase steel demand in the future. | China Daily