[Ferro-Alloys.com] According to a released analysis, which was conducted by the prominent research firm of John Dunham & Associates (JDA) and commissioned by the American Iron and Steel Institute (AISI), the American iron and steel industry is a dynamic part of the U.S. economy, accounting for more than $520 billion in economic output and nearly two million jobs in 2017 when considering the direct, indirect (supplier) and induced impacts. These workers earned over $130 billion in wages and benefits. All told, the industry generated $56 billion in federal, state and local taxes.
On 15th July, Thomas J. Gibson, president and CEO of the American Iron and Steel Institute (AISI), issued a statement on the president's signing of the third pillar of his "Buy American, Hire American" plans at a White House "Made in America" event today. Gibson commented:
"This announcement is another positive step in ensuring the fullest possible implementation and enforcement of existing domestic procurement laws and ensuring the steel industry remains competitive. Strong domestic procurement preferences for federally funded infrastructure projects are vital to the health of the domestic steel industry, and have helped create manufacturing jobs and build American infrastructure. We applaud President Trump for once again affirming his commitment to the steel industry that built, and continues to build, our nation." (American Iron and Steel Institute)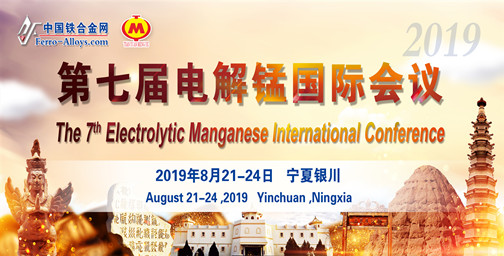 The 7th Electrolytic Manganese International Conference, you won't miss it!