[Ferro-Alloys.com] [Spot Market] At the end of the month, factories and traders are all expecting the new round steel mills tender. So far, there were a few steel mills released their tender notice already, with both the volume and price declined slightly. And it was expected that the tender prices would be lower overall.
Since November, there were more and more ferrosilicon factories shutdown their furnaces and cut the productions. The supplies decreased, but not enough to influence the price. Especially when the downstream procurement was soft and traders were not willing to store goods, industry insiders were not very optimistic about the future market and it was expected to be weakly steady still.
[Ferrosilicon Futures 2001 Contract] The opening price, closing price and settlement price of ferrosilicon contract 2001 started upward since last week, although fluctuated this week, it still better than two weeks ago. The trading volumes and positions fluctuated this week and downward overall.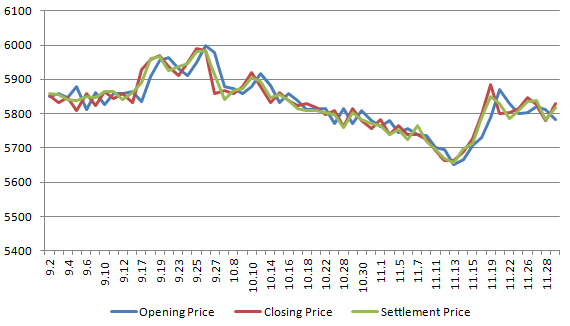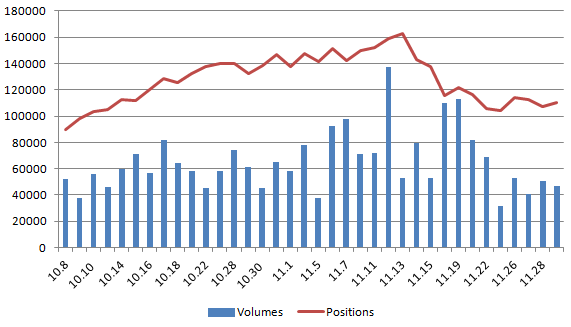 Opening price: 5800; Highest price: 5856; Lowest price: 5768; Closing price: 5828; Settlement price: 5818。
Recently the ferrosilicon spot market was soft, some factories said it was difficult to run. But from the futures performance, it may not decline sharp and fluctuating would be a high probability event.
[Steel] In the traditional slack season of November, China domestic steel market rebounded, especially the price of the construction steel increased notably. One of the reasons would be the production limiting policy and another reason would be the increasing demand. But it was expected that the price of December would much probably get weaker.